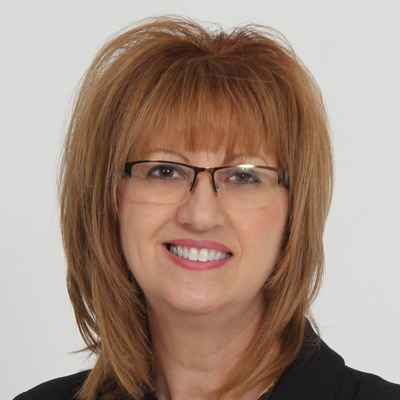 Lisa Boyce
SVP-Mortgage Area Manager
NMLS #464444
Lisa Boyce has lived in the Abilene area for 40 years, although she was not born in Texas, she considers herself an Abilenian. Lisa joined the banking industry in 1983 where she quickly realized her passion for Real Estate. She worked in the real estate department of the bank and then was moved to underwriting, where she received the call from another local mortgage company to join their team. 35 years later, Lisa still has the drive and passion to serve her clients and real estate community as the Branch Manager and Loan Originator for City Bank Mortgage. Shortly after joining the City Bank team her branch was awarded "Affiliate of the Year" for the Abilene Board of Realtors and Lisa was personally recognized as the "Member of the Year" for both Women's Council of Realtors and Professional Women in Building.
Lisa has served on the board of Big Country Home Builders, Professional Women in Building, Women's Council of Realtors and West Central Council of Government housing authority. She is also an active member of her church and has served in many capacities there. Lisa enjoys golfing, gardening and decorating, but her biggest enjoyment is spending time with family and grandbabies. She has been married for 40 years, has one son, one daughter and three grandchildren.
#2 Village Drive, Suite 100
Abilene , TX , 79606
Discover and prepare for your next step
The calculations provided by this calculator are based entirely on the information you enter, including any loan amount and/or interest rate. These calculations do not reflect the terms available for any City Bank Mortgage loan. The information cannot be used by City Bank Mortgage to determine a customer's eligibility for a specific product or service. All calculators are provided by a third-party and are not associated or controlled by City Bank Mortgage. City Bank Mortgage is not responsible for the content, results, or accuracy of the information. Calculations are for informational purposes only and not intended as an advertisement.

Loan approval is subject to credit and property approval and program guidelines. Other restrictions apply. Not all loan programs are available in all states for all loan amounts. Interest rates and program terms are subject to change without notice. If your down payment is less than 20 percent of the home's purchase price, mortgage insurance may apply. If subject property is located in a special flood hazard area, flood insurance may apply. Homeowners insurance and property taxes may be reserved in an escrow account and allocated each year. Taxes, insurance, and any other potential fees are not determined until an application is submitted and a property is identified. The monthly escrow items are 1/12 of the actual amount and do not include a cushion. Other fees may apply.