Texas Car Buyers, Be on the Lookout for Flood-Damaged Vehicles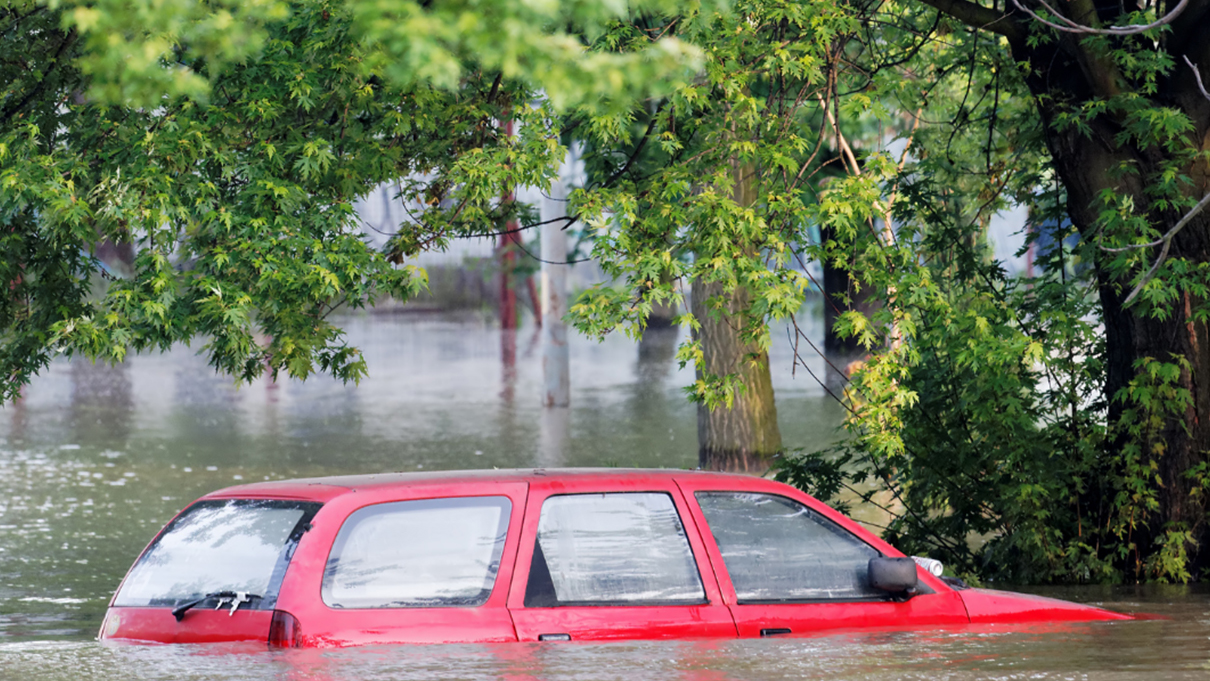 Jul 13, 2015
In the wake of the massive flooding in recent weeks, government, insurers and other groups estimate that as many as 10,000 water-damaged vehicles from Texas will soon be entering the auto resale market. A new report from Copart, an auto salvage company, indicates that 2,500 cars, trucks, motorcycles and other vehicles have already turned up at its processing facility in Houston alone.
The Texas Department of Motor Vehicles and other state agencies move quickly to make sure the title of a flood-damaged vehicle is permanently marked as salvaged – meaning the car has been damaged and written off as a total loss by an insurance company – but a salvaged vehicle can sometimes be passed off as a used vehicle with no negative history. In the hands of the wrong people, cars that are not sent to a salvage yard by an insurance company can be cleaned up and sold to unsuspecting buyers.
Prior to purchasing a used vehicle, run a salvaged title check on the Texas DMV database and the National Motor Vehicle Titling and Information System. The Texas DMV also offers the following tips to help buyers avoid purchasing a water-damaged vehicle.
Examine the interior, engine compartment and small crevices for mud and grit from submersion. Check under the dashboard for signs of dried mud and residue.
Closely inspect the electrical wiring system for rust, water residue and suspicious corrosion.
Inspect the undercarriage and other metal components for evidence of rust and flaking not typical with late-model vehicles.
Check for newly shampooed carpet, and check underneath carpet for signs of water stains or residue.
Inspect door panels and interior upholstery for signs of fading. Note musty smells coming from the carpet, upholstery or trunk.
Look for signs of rust on the interior – such as under carpeting and on screws in the console – where water would not normally reach unless submerged.
The Bank for Auto Loans in Dallas
Whether it's your first car or your dream car, City Bank is here to help you accomplish your goals. We offer low rates, flexible terms and a convenient application process. Apply for Dallas auto loans by completing our full online application today.