POWERFUL DIGITAL TOOLS FOR YOUR BANKING NEEDS
POWERFUL DIGITAL TOOLS FOR YOUR BANKING NEEDS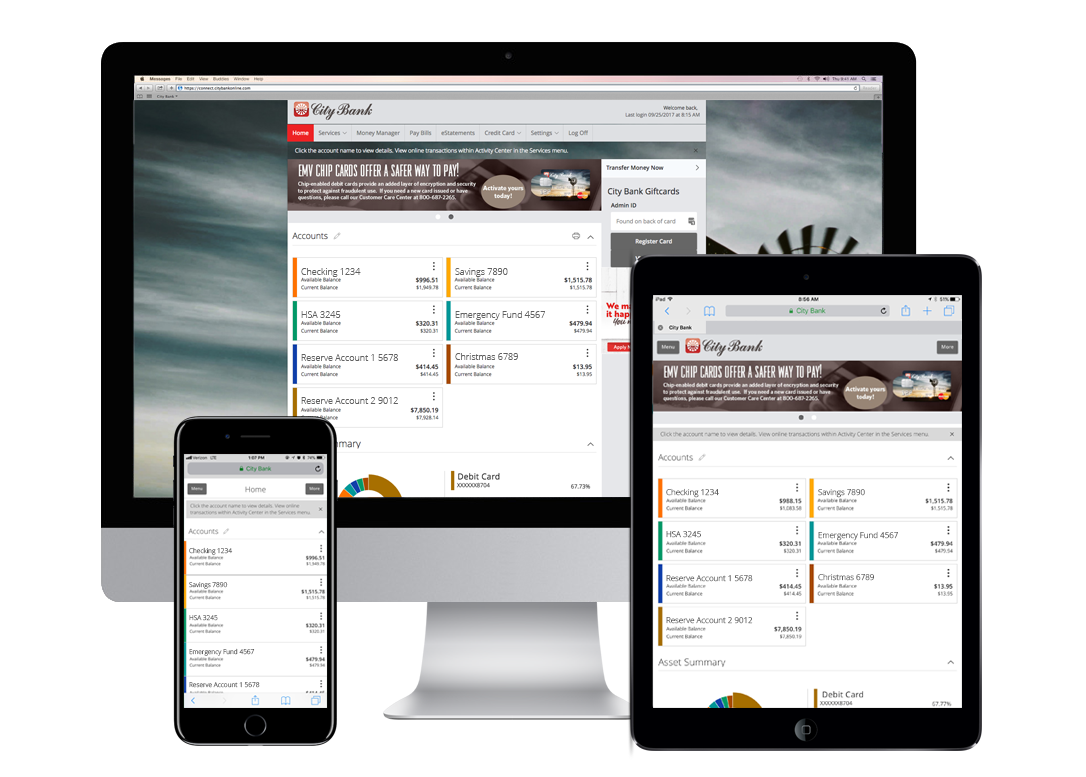 Online and Mobile Banking lets you take control of your finances while on the go. Learn more about our robust features.
With our new Interactive Teller Machines (ITMs), you can make deposits, withdrawals, loan payments, talk to a live City Bank teller over video chat, and more.
This new technology offers the same self-service features of an ATM with the added connection of a real-life City Bank teller.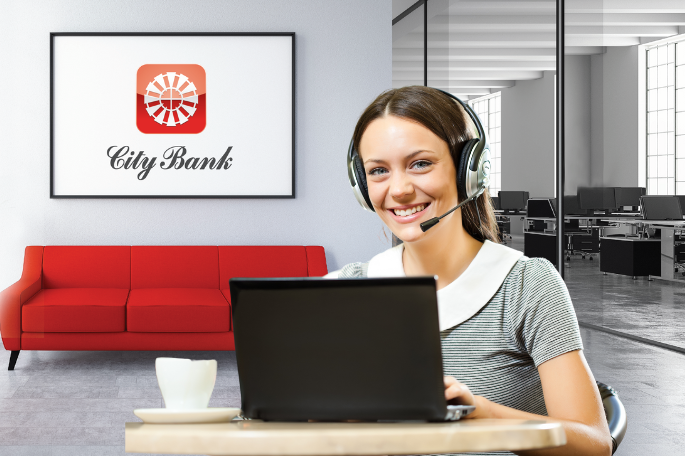 Send money with Zelle® - a fast, safe, and easy way to send money1 right from the City Bank app.
Quickly and securely send and receive money with almost anybody that has a bank account in the United States. Payments can be made from the City Bank mobile app and all you need is your recipient's email address or U.S. mobile number. From the City Bank mobile app, go to the menu and then Send Money with Zelle® to get started.
Make safe and secure deposits anytime at many of our ATMs.
Make deposits and withdrawals, view your account balance, and transfer funds at our ATM locations. To make a deposit, insert cash or checks directly into the ATM. Deposit slips are not needed.
ATMs accepting deposit transactions:
Lubbock 4th Street
Lubbock 50th Street
Lubbock Kingsgate
Lubbock Overton
Lubbock Main Bank
Lubbock Milwaukee
Lubbock Motor Bank
Lubbock University
Levelland
Idalou
Forney
College Station
Odessa-Grandview
Odessa-University
Ft. Stockton
Kermit
Monahans
El Paso Dieter
El Paso Mesa
Ruidoso Gateway
Meet Penny, your virtual banking assistant.
Connect with us in a whole new way using Penny, our chat feature. From the mobile app or any page on city.bank, you can get answers to common questions, and you can even connect with a teller through text.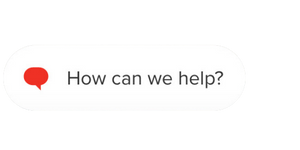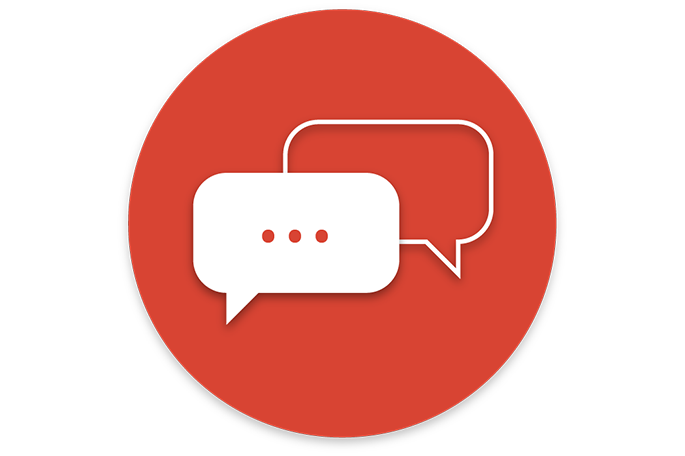 Manage alerts to stay on top of fraud.
Create and manage alerts for your digital accounts. You can enable or disable security alerts for suspicious activity such as when an invalid password is submitted.
You can also receive text alerts about your banking activity using BNK-N-GO. Text alerts include deposit confirmation, withdrawal notice, and low balance. It's the latest solution to help you better manage your finances and keep you in the know as we monitor fight against fraud. Remember that we will never ask for personal identifiable information though text.
To enroll accounts and manage alerts, log in to online banking or the new mobile app and look for BNK-N-GO Alerts under the Services tab.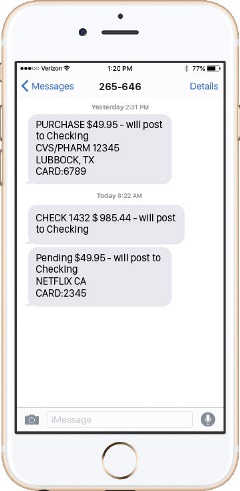 A fast, convenient and secure payment option on your smartphone
With digital wallet, you can use digital versions of your credit and debit cards to pay in-store, online and in-app. Simply load your credit or debit card into the digital wallet app on your phone. Then enter your card information into the app. Your information will then be encrypted, and you will only be able to use the wallet when you unlock your device and authorize the wallet's use.
To make a digital payment, authorize the digital wallet and hold it close enough to a card reader to transmit your information. Look for the contactless payment indicator on the retailer's card reader.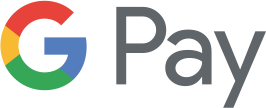 Apple Pay® is a registered trademark of Apple, Inc.
Samsung pay® is a registered trademark of Samsung Electronics Co., Ltd. Google Pay® is a registered trademark of Google LLC.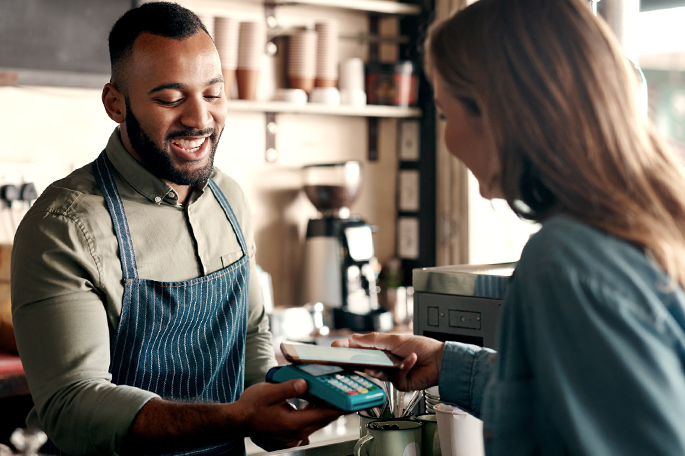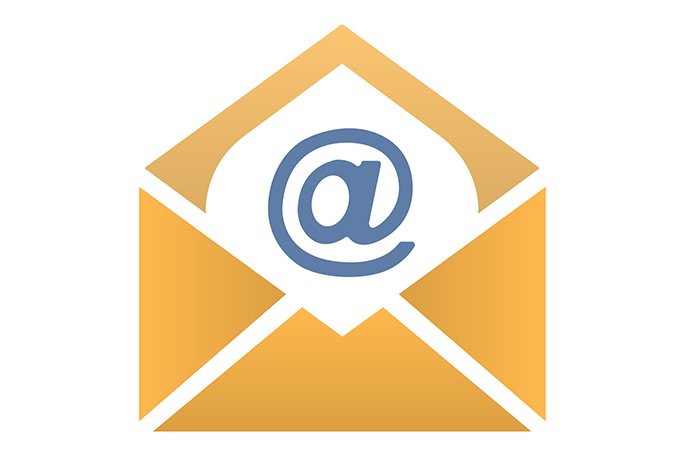 Get your bank statement notifications by email instead of receiving a paper copy in the mail.
Convenience at Your Fingertips
For questions about any of the services mentioned, contact a City Bank representative by calling 800-OUR-BANK or visit any of our convenient locations.
1U.S. checking or savings account required to use Zelle®. Transactions between enrolled users typically occur in minutes and generally do not incur transaction fees.
Zelle® and the Zelle® related marks are wholly owned by Early Warning Services, LLC and are used herein under license.