The Pros and Cons of Cash, Debit, Credit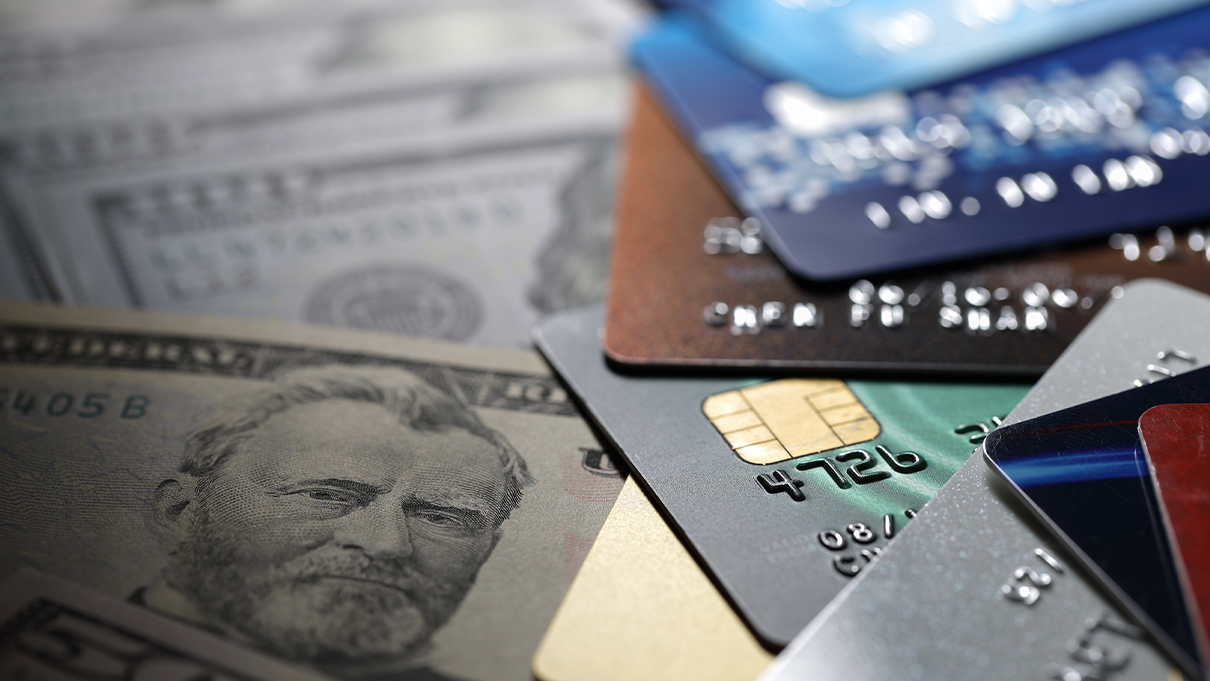 Mar 27, 2018
Some people swear by their credit or debit cards while others declare that "Cash is King." The truth is that each form of payment has its pros and cons. Depending on your habits and goals, one form may be a better choice than another. Here are the pros and cons of paying with cash, debit, and credit so that you can make the most informed spending decisions.

Paying with Cash
Pros:
Paying cash for everything can help you avoid overspending. If you only have cash on hand, you can determine in advance what you are willing to spend on something, and then you are forced to stop once you hit that threshold. Some businesses today are still cash-only or have a minimum purchase to use a credit card, so cash will come in handy in these scenarios.
Cons:
For some, carrying around cash is a temptation. If you're holding too much cash, you may be enticed to spend it on things that you don't need. Cash can also be lost or stolen, and it's usually not replaceable once this happens. For these reasons alone, using a debit or credit card is often a safer choice.

Using a Debit Card
Pros:
Because funds from a debit card transaction come directly out of your bank account, using this method could help you avoid overspending. Debit cards can be used in places where cash isn't accepted. You also have some federal protections should there be fraudulent use of your card, although these aren't as strong as those in place for credit cards.

Cons:
You need to keep close track of your checking account balance so that you don't overdraw your account. When you pay for things like gas and hotels with a debit card, there's a chance that the business will place a hold on your account until your final purchase clears. This could affect your checking account balance and even trigger overdrafts.
Paying by Credit Card
Pros:
Some businesses, such as rental car agencies and hotels, require that you use a credit card to book or pay in advance. Your credit activity is reported to the three major credit bureaus, which gives you an opportunity to build a healthy credit history and score. Many major credit cards offer incentives for their use such as cash back, sign-up bonuses, travel rewards, price protection, and additional product warranties. Finally, credit cards provide the strongest consumer protection against fraud thanks to the Fair Credit Billing Act.
Cons:
If you are an undisciplined spender, having a credit card can be a temptation to purchase more than you need. When you carry over a balance on a credit card, you will pay interest charges and could harm your credit with any late payments. Credit cards are best used when their balance is paid in full at the end of each billing period.

Mobile Payment Options
Pros:
Many businesses are now offering mobile payment options such as Apple Pay and Samsung Pay. These are cardless payment systems that work through an app attached to your smartphone or wearable device. They use a technology called near-field communications (NFC) to transmit your stored credit or debit card information when you wave it close to the retailer's payment terminal. The biggest benefit to those payment systems is convenience. You can literally leave your wallet at home and still have the ability to shop, eat out, and even transfer money. They are also considered secure because NFC encrypts your payment data.
Cons:
There are just a few cons associated with mobile payments like Apple Pay and Samsung Pay. First, they still aren't widely available, so you may have to search to find a place to pay with your phone or smartwatch. Second, they are slightly awkward, where you need to turn your phone or wrist a certain way to register the payment. Finally, they are available only on some of the newer smartphone devices such as the iPhone 6 and above and the Samsung Galaxy S6 and up.
Consumer Credit Cards from City Bank
Consumers who want to establish and grow their credit through the responsible use of a credit card can now take advantage of City Bank's new partnership with MasterCard. City Bank is offering several MasterCard consumer credit cards that offer several choices in benefits such as a low-rate introductory APR, cash back rewards, and travel points. Apply now for your low APR personal credit card from City Bank.
*Subject to credit approval. Ask for details.