Why You Should Consider Opening a City Bank Credit Card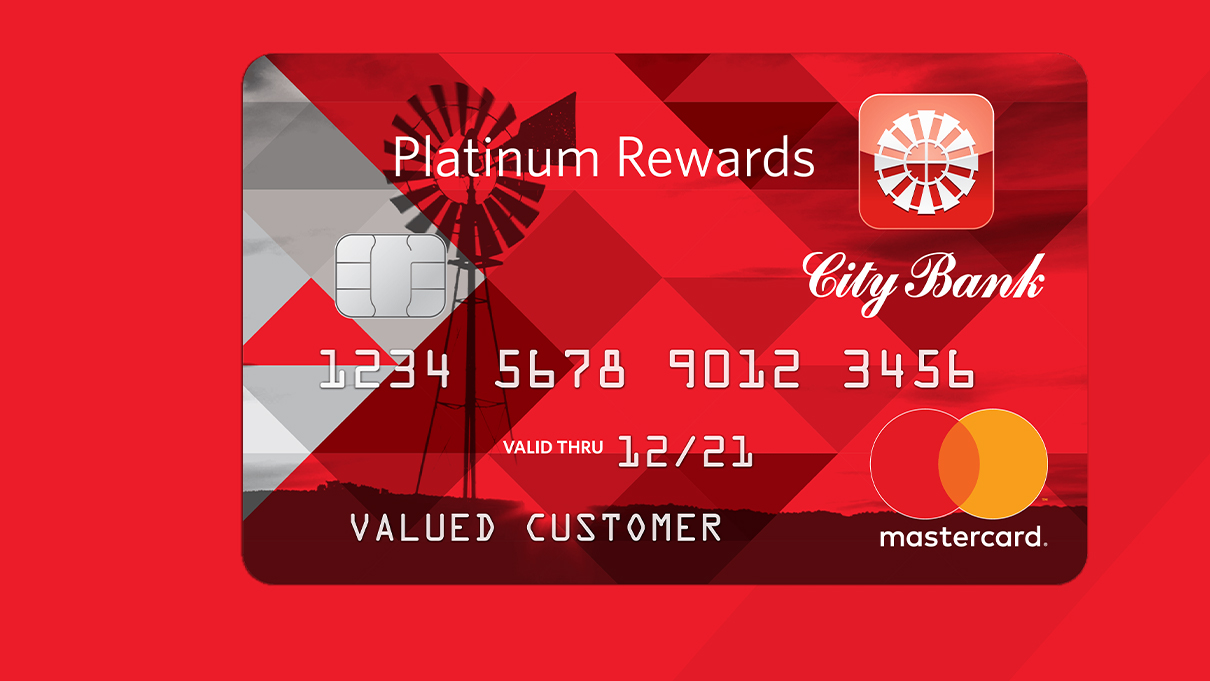 Dec 19, 2018

Do you have a credit card in your wallet that has become your default tried and true solution when it's time to charge a purchase? There's nothing wrong with loyalty, but it might be time to make a change if you can get some perks in return.

One recent study found that about 49 million Americans have never switched their main credit card and nearly 20 million have held onto the same card for a decade. Premium credit cards are now more popular than ever, and City Bank offers a range of three personal credit cards to meet your needs.
Feature-Packed Low-APR Credit Cards
City Bank offers consumers a choice of three credit cards, all with a low APR. Our Mastercard® Platinum card comes with a 0.00% introductory APR for six months (including balance transfers). After that, your APR will vary depending on your creditworthiness, with a rate between 10.99% to 18.99%. Terms and Conditions
Both the Mastercard Platinum Rewards card and the Mastercard World card offer a 14.99% to 20.99% APR, based on creditworthiness. These rates are also available for balance transfers.
Terms and Conditions
No Annual Fee
There is no annual fee for a City Bank credit card. Premium credit cards from other major providers can have annual fees that are an average of $95 to as much as $195. Not only do you get a credit card without having to pay a fee, but you will also receive one that comes with several perks.
Get Perks with a City Bank Credit Card
The City Bank credit card you choose will depend on your particular needs and desire for certain benefits. Some of the most attractive perks featured by each card include:
Consumer Platinum

Low APR after 6-month 0% APR introductory period.

Lowest monthly payment option for a City Bank consumer credit card.
Terms and Conditions
Consumer Platinum Rewards

1 reward point earned for each dollar spent on the credit card.

Get a one-time bonus of 5,000 points if you spend $1,000 in the first 3 months.1

Redeem reward points in various categories such as cash back, travel, and gift cards.
Terms and Conditions
Consumer World (Rewards)

Earn double points for every dollar spent on hotels, airfare, dining, and car rentals.2

Earn 1 reward point for every dollar spent on non-travel purchases.

Get a one-time bonus of 10,000 points if you spend $3,000 in the first 3 months.1

Premium concierge services - a personal assistant 24/7 who can help with travel planning and on-site assistance while you are away from home.3
Terms and Conditions
No matter which card you choose, you will have access to 24/7 customer service, multiple payment options, a dedicated account manager, extended warranties, identity theft and price protection, and rental coverage.
Which City Bank Credit Card is Right for You?
With several amazing choices in consumer credit cards, it can be difficult to choose. Maybe the choice is clear, and you are ready to apply now.

If you have any questions about our low APR credit cards, their features, or just need some help finding the one that suits your needs, give City Bank a call. Reach us today at (800) 687-2265 or come into one of our branches to get started.

Subject to Credit Approval. Ask for details.
1Upon approval, a letter will be mailed acknowledging your new account. The Rewards Bonus period begins on the date of the new account letter and ends 90 days later. For details on the Rewards Program, please visit city.bank/myapexcard.com/apply and select Rewards Terms and Conditions. Reward options are subject to change without notice. 2We group similar merchant category codes into Purchase Categories that are used to calculate the stated reward points. We make every effort to include all relevant merchant category codes in the listed Purchase Categories. However, even though a merchant or the items that it sells may appear to fit within a Purchase Category, the merchant may not provide us with the merchant code that will fall within that Purchase Category. Because of this, we cannot guarantee that a purchase will qualify for more than the standard 1 (one) rewards points as any purchase where a merchant uses a category code outside of the eligible Purchase Category does not qualify for additional rewards points. 3Certain terms, conditions, and exclusions apply. Please consult your Guide to Benefits for specific benefit configuration.
MasterCard® is a registered trademark of MasterCard International Incorporated.