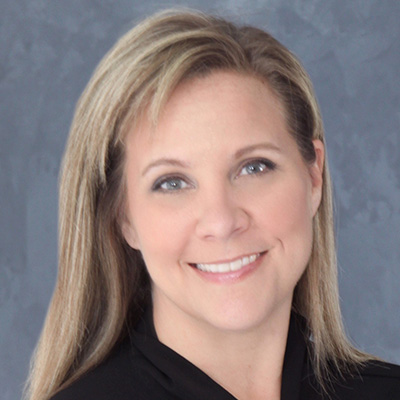 Angie Thornton
Mortgage Consultant
NMLS #1622518
Angie Thornton has lived throughout Texas but has called Abilene home since she and her husband moved their family here from Austin in 2004. Prior to the move to west Texas, Angie earned her degree in Biological Sciences from The University of Texas and worked in marketing on a high tech networking account. After the move, Angie wanted to put her knowledge and abilities to task in a different way and worked in education for many years as a high school chemistry teacher. As her children grew older, she made the decision to pursue a new way to help people. Angie's husband is a developer/home builder in Abilene and the surrounding area and this helped to inspire Angie to change career paths in 2017 to join the mortgage business. The combination of her drive to serve the community, along with her teachers heart, motivate her to strive to walk people through the sometimes daunting and overwhelming task of seeking and securing financing for their next home. Whether it's a "starter" home or the final home of your dreams, Angie will be an enthusiastic asset in your pursuit.
Angie has been married to her husband, Trey, for 22 years. Together they have two children, one who has just begun her college journey and the other who is in his junior year of high school. Angie is an avid football fan (Hook 'em!), loves Saturdays in the fall, as well as sailing the Virgin Islands in the summers. Her greatest joy and biggest blessing is her family and creating memories with them.
#2 Village Drive, Suite 100
Abilene , TX , 79606
Discover and prepare for your next step
The calculations provided by this calculator are based entirely on the information you enter, including any loan amount and/or interest rate. These calculations do not reflect the terms available for any City Bank Mortgage loan. The information cannot be used by City Bank Mortgage to determine a customer's eligibility for a specific product or service. All calculators are provided by a third-party and are not associated or controlled by City Bank Mortgage. City Bank Mortgage is not responsible for the content, results, or accuracy of the information. Calculations are for informational purposes only and not intended as an advertisement.

Loan approval is subject to credit and property approval and program guidelines. Other restrictions apply. Not all loan programs are available in all states for all loan amounts. Interest rates and program terms are subject to change without notice. If your down payment is less than 20 percent of the home's purchase price, mortgage insurance may apply. If subject property is located in a special flood hazard area, flood insurance may apply. Homeowners insurance and property taxes may be reserved in an escrow account and allocated each year. Taxes, insurance, and any other potential fees are not determined until an application is submitted and a property is identified. The monthly escrow items are 1/12 of the actual amount and do not include a cushion. Other fees may apply.