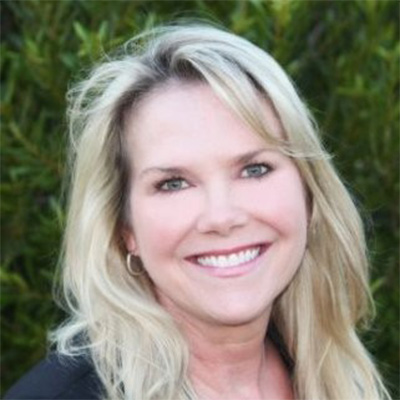 Beverly Wallace
VP-Mortgage Consultant
NMLS #273899
Beverly Wallace brings over 30 years of experience in mortgage lending. Having spent the first 12 years of her career in lead operation positions, she understands the need to prioritize service and support. Beverly credits her time in operations for teaching her the importance of problem-solving and thinking outside the box. She is well-versed in working with a wide range of borrowers, from first-time homebuyers to the seasoned self-employed. She specializes in all residential lending aspects: multi-state licensed, FHA and VA, all conventional and non-conventional, construction and renovation. Beverly enjoys getting to know all her clients and understanding their needs and she thinks it is the best part of her job.
Beverly is a fifth generation Texan and spent most of her childhood on her family's cattle ranch in Fort Worth. She is an avid lover of all animals, but Golden Retrievers are most dear to her heart. She has bred and shown Golden Retrievers for over 20 years. She is a longstanding member of the Golden Retriever Club of America and DFW Metro Golden Retriever Club where she has held board positions and chaired major committee events.
12720 Hillcrest Road, Suite 201
Dallas , TX , 75230
Discover and prepare for your next step
The calculations provided by this calculator are based entirely on the information you enter, including any loan amount and/or interest rate. These calculations do not reflect the terms available for any City Bank Mortgage loan. The information cannot be used by City Bank Mortgage to determine a customer's eligibility for a specific product or service. All calculators are provided by a third-party and are not associated or controlled by City Bank Mortgage. City Bank Mortgage is not responsible for the content, results, or accuracy of the information. Calculations are for informational purposes only and not intended as an advertisement.

Loan approval is subject to credit and property approval and program guidelines. Other restrictions apply. Not all loan programs are available in all states for all loan amounts. Interest rates and program terms are subject to change without notice. If your down payment is less than 20 percent of the home's purchase price, mortgage insurance may apply. If subject property is located in a special flood hazard area, flood insurance may apply. Homeowners insurance and property taxes may be reserved in an escrow account and allocated each year. Taxes, insurance, and any other potential fees are not determined until an application is submitted and a property is identified. The monthly escrow items are 1/12 of the actual amount and do not include a cushion. Other fees may apply.