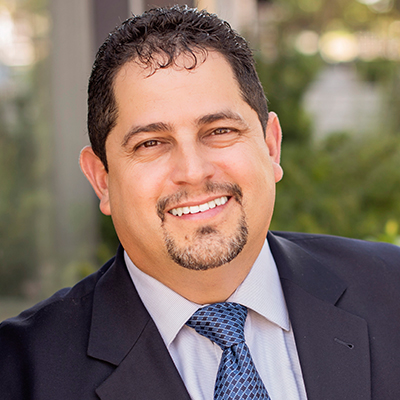 Louis Rios
Mortgage Branch Manager
NMLS #373055
Louis understands how important home ownership is to provide your family a place to call home. In the last 26 years, he has taken great pride in helping thousands of families obtain the dream of home ownership. Buying or refinancing a home is a big step and it is important to meet with someone who will give you options and make sure you are making the right financial decisions. He ensures that when he meets with client's one on one, they can be assured that they are top priority. He and his team will guide you through the mortgage process and help set clients at ease by answering any questions they may have. Louis is Bilingual in Spanish and English and is proud to have served our country with the United States Navy. He is married to his wife of 30 years, Lori, has 4 beautiful children, and 1 grandson.
12720 Hillcrest Road, Suite 201
Dallas , TX , 75230
Discover and prepare for your next step
The calculations provided by this calculator are based entirely on the information you enter, including any loan amount and/or interest rate. These calculations do not reflect the terms available for any City Bank Mortgage loan. The information cannot be used by City Bank Mortgage to determine a customer's eligibility for a specific product or service. All calculators are provided by a third-party and are not associated or controlled by City Bank Mortgage. City Bank Mortgage is not responsible for the content, results, or accuracy of the information. Calculations are for informational purposes only and not intended as an advertisement.

Loan approval is subject to credit and property approval and program guidelines. Other restrictions apply. Not all loan programs are available in all states for all loan amounts. Interest rates and program terms are subject to change without notice. If your down payment is less than 20 percent of the home's purchase price, mortgage insurance may apply. If subject property is located in a special flood hazard area, flood insurance may apply. Homeowners insurance and property taxes may be reserved in an escrow account and allocated each year. Taxes, insurance, and any other potential fees are not determined until an application is submitted and a property is identified. The monthly escrow items are 1/12 of the actual amount and do not include a cushion. Other fees may apply.