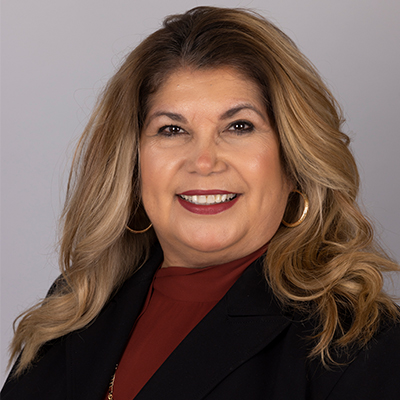 Maria Morales
Mortgage Consultant
NMLS #497313
Maria Morales has been in the mortgage lending industry for more than 20 years. Her passion is to help out first-time homebuyers. Before Maria came to work at City Bank, she was recognized several times as one of the top producing mortgage loan originators for JP Morgan Chase.
Maria's extensive knowledge of the personal finance industry allows her to see the big picture and assist her clients in identifying the right loan package for each unique situation. She has been recognized by the leaders of the mortgage company and has attended leaders club for several years.
Maria also enjoys educating the Hispanic community and teaching others about homeownership with her bilingual skills. She has been fortunate to help many clients make their dreams of homeownership a reality.
Maria promises she will help out and be with you every step of the way.
132 E. Main St., Suite 107
Grand Prairie, TX, 75050
Discover and prepare for your next step