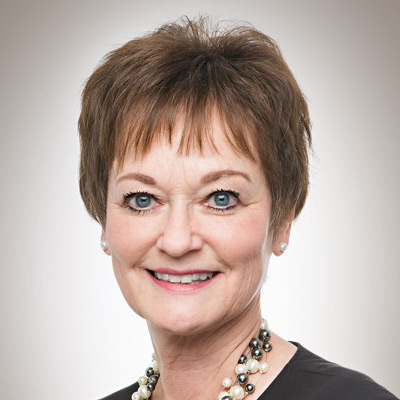 Oressa Winton
Mortgage Consultant
NMLS #336848
Over the past 40 years, Oressa Winton has assisted many homebuyers in obtaining their dreams of homeownership. She finds it rewarding working with and educating first time homebuyers. The old saying "there are no stupid questions" is certainly true in the mortgage business! Oressa will devote as much time as needed helping you understand the process and calming your fears. Developing a one-on-one relationship has earned her many repeat clients over the years.

Oressa has been a long-time resident of Lubbock but was raised in Colorado, where she loves to travel whenever possible. She is married to Larry Winton, and they have 2 married children and 5 grandchildren. She enjoys spending time with family and hosting Sunday dinners for 12-18 people each week. Larry and Oressa are charter members of Lakeridge United Methodist Church. She is an associate member of Lubbock Association of Realtors, West Texas Homebuilders Association and WTHB Auxillary.
8009 University Ave
Lubbock, TX, 79423
Discover and prepare for your next step
The calculations provided by this calculator are based entirely on the information you enter, including any loan amount and/or interest rate. These calculations do not reflect the terms available for any City Bank Mortgage loan. The information cannot be used by City Bank Mortgage to determine a customer's eligibility for a specific product or service. All calculators are provided by a third-party and are not associated or controlled by City Bank Mortgage. City Bank Mortgage is not responsible for the content, results, or accuracy of the information. Calculations are for informational purposes only and not intended as an advertisement.

Loan approval is subject to credit and property approval and program guidelines. Other restrictions apply. Not all loan programs are available in all states for all loan amounts. Interest rates and program terms are subject to change without notice. If your down payment is less than 20 percent of the home's purchase price, mortgage insurance may apply. If subject property is located in a special flood hazard area, flood insurance may apply. Homeowners insurance and property taxes may be reserved in an escrow account and allocated each year. Taxes, insurance, and any other potential fees are not determined until an application is submitted and a property is identified. The monthly escrow items are 1/12 of the actual amount and do not include a cushion. Other fees may apply.