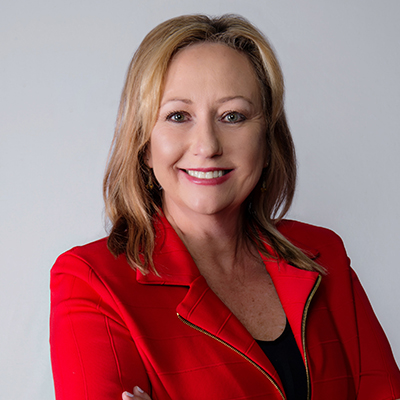 Patti Hawkins
Mortgage Consultant
NMLS #414006
Experienced, efficient and diligent. Patti loves to help customers through all of the stages of home ownership. Patti believes that two way, common-sense communication leads to successful loan closings, happy customers and overjoyed referral partners.
Patti specializes in Purchase/ Refinance, as well as Construction and Renovation financing loans and would be honored to assist you, your friends and family with any home loan needs.
As a 4th generation Texas, Patti is proud of her Lone Star roots. Her mother's side of the family still owns the original homestead in Lipan, Texas in Hood County. Patti earned her BBA from University of North Texas as well as her MLA from Southern Methodist University.
Patti is happily married to her husband. She likes to tell everyone she met him in 4th grade, on the sticker side of the playground down in Flour Bluff, Texas where she attended Kindergarten – Senior year.
Patti and her husband have two children. Their son attends Dartmouth College and has big dreams, an old soul and is a charmer. Their daughter is in high school, plays a lot of basketball around the Dallas Fort Worth area and can beat anyone in a Rubik's cube contest.
Patti and family also proudly support the STS Foundation and have hosted full year, high school exchange students from The Netherlands, Sweden, Germany, Italy and Spain.
12720 Hillcrest Rd, Suite 201
Dallas, TX, 75230
Discover and prepare for your next step