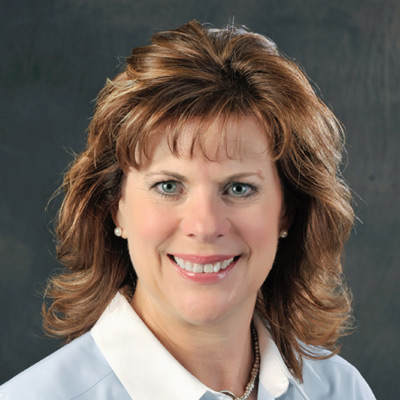 Robin Hicks
SVP-Mortgage Area Manager
NMLS #464446
Robin Hicks is a graduate of Texas A&M University and has been a resident of College Station for 35 years. A seasoned mortgage veteran and professional, she has been in the business for 31+ years and carries an expertise that allows her to guide homebuyers through the loan process with a high level of trust and confidence, all the time knowing that their best interest is her priority.

Robin proudly carries the title of "Affiliate of the Year" from the Bryan College Station Regional Association of Realtors for the years 2006 & 2016. A former board member and past committee chair, she continues to be a member of that organization, as well as the Greater Brazos Valley Builder's Association. Robin also is a member of First Baptist Church College Station, having chaired and served on multiple committees. She enjoys attending Aggie sporting events, traveling, spending time with family, fishing, and takes great pride in her two grown daughters, one working in New York City and the other currently attending Texas A&M University.

1103 University Drive East, Suite 100
College Station , TX , 77840
Discover and prepare for your next step
The calculations provided by this calculator are based entirely on the information you enter, including any loan amount and/or interest rate. These calculations do not reflect the terms available for any City Bank Mortgage loan. The information cannot be used by City Bank Mortgage to determine a customer's eligibility for a specific product or service. All calculators are provided by a third-party and are not associated or controlled by City Bank Mortgage. City Bank Mortgage is not responsible for the content, results, or accuracy of the information. Calculations are for informational purposes only and not intended as an advertisement.

Loan approval is subject to credit and property approval and program guidelines. Other restrictions apply. Not all loan programs are available in all states for all loan amounts. Interest rates and program terms are subject to change without notice. If your down payment is less than 20 percent of the home's purchase price, mortgage insurance may apply. If subject property is located in a special flood hazard area, flood insurance may apply. Homeowners insurance and property taxes may be reserved in an escrow account and allocated each year. Taxes, insurance, and any other potential fees are not determined until an application is submitted and a property is identified. The monthly escrow items are 1/12 of the actual amount and do not include a cushion. Other fees may apply.