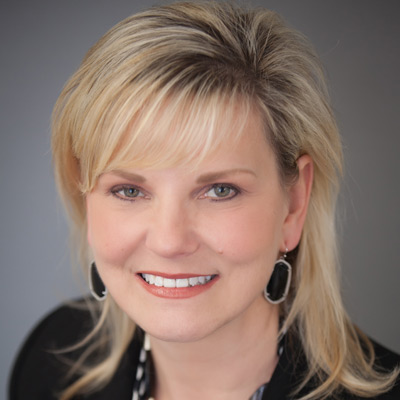 Tracy H. St. Pierre
VP-Austin Area Manager
NMLS #210341
With 30 years of experience, Tracy knows that a successful home loan transaction depends on expertise backed by precision, which is what she delivers. She has been recognized as a specialist in her field by Texas Monthly for being a 5 Star Mortgage Professional, by The Austin Business Journal being selected for "Who's Who in Austin Banking", and chosen as a member of the National Leaders Club for Top Producers.

Tracy's in-depth knowledge of the mortgage transaction along with constant communication insures that your loan will close smoothly and on time. Staying focused on providing each client with the loan program that meets their individual needs and financial goals is her number one priority. With her professional customer service skills, she has earned the respect of repeat clients plus numerous referral relationships with Real Estate Professionals and Home Builders in and around the Austin Area. Tracy has spent countless hours developing financing strategies enabling her to specialize in First-Time Home Buying, Relocation, Jumbo Loans, Self-Employed Borrowers, Investment Properties as well as Interim/Custom Construction and Permanent Lending.

A native Texan, Tracy attended Texas Tech University. She moved to Austin in 1984 and immediately entered the mortgage banking industry. Tracy, her husband and their three children live in North West Austin. She is active in her community and spends much of her spare time volunteering with her children's sports and school activities.

Tracy is available to help answer any of your questions and would love the opportunity to assist you and your family with your next home purchase.

A Lender You Can Trust!
9015 Mountain Ridge Drive, Suite 120
Austin , TX , 78759
Discover and prepare for your next step
The calculations provided by this calculator are based entirely on the information you enter, including any loan amount and/or interest rate. These calculations do not reflect the terms available for any City Bank Mortgage loan. The information cannot be used by City Bank Mortgage to determine a customer's eligibility for a specific product or service. All calculators are provided by a third-party and are not associated or controlled by City Bank Mortgage. City Bank Mortgage is not responsible for the content, results, or accuracy of the information. Calculations are for informational purposes only and not intended as an advertisement.

Loan approval is subject to credit and property approval and program guidelines. Other restrictions apply. Not all loan programs are available in all states for all loan amounts. Interest rates and program terms are subject to change without notice. If your down payment is less than 20 percent of the home's purchase price, mortgage insurance may apply. If subject property is located in a special flood hazard area, flood insurance may apply. Homeowners insurance and property taxes may be reserved in an escrow account and allocated each year. Taxes, insurance, and any other potential fees are not determined until an application is submitted and a property is identified. The monthly escrow items are 1/12 of the actual amount and do not include a cushion. Other fees may apply.