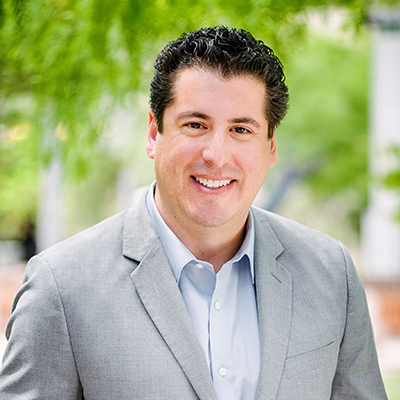 Alonzo "A.J." Vega
Mortgage Consultant - Team Guido
NMLS #1382519
Alonzo (A. J.) Vega has adapted very well transitioning from Mortgage Loan Processor to Mortgage Consultant in 2019. This progression enabled him to gain extensive experience with all the loan programs that City Bank offers, and also gave him the opportunity to be involved with hundreds of loans prior to originating his very first loan.
He has been with City Bank since February of 2016 and developed a unique perspective when it comes to guiding borrowers through the application process and ultimately with the funding of their loan.
Building strong relationships, communication, and plain hard work are key factors that allow A. J. to ensure that his clients enjoy stress-free investment decisions and a punctual closing.
A. J. is a native El Pasoan and a Coronado High School graduate. While pursuing a Bachelor's degree at the University of Texas at San Antonio, he was accepted to the Golf Academy of America in Orlando, Florida. After receiving his degree in management, he worked several years in the Houston Golf industry. Although A. J. ultimately moved away from the industry, he still enjoys playing golf when he can, but his family will always come first.
A. J. and his wife Kristin moved back to El Paso in 2015, and have enjoyed being closer to family, while raising their energetic daughter, Abigail!
671 S Mesa Hills, Suite 2B
El Paso , TX , 79912
Discover and prepare for your next step
The calculations provided by this calculator are based entirely on the information you enter, including any loan amount and/or interest rate. These calculations do not reflect the terms available for any City Bank Mortgage loan. The information cannot be used by City Bank Mortgage to determine a customer's eligibility for a specific product or service. All calculators are provided by a third-party and are not associated or controlled by City Bank Mortgage. City Bank Mortgage is not responsible for the content, results, or accuracy of the information. Calculations are for informational purposes only and not intended as an advertisement.

Loan approval is subject to credit and property approval and program guidelines. Other restrictions apply. Not all loan programs are available in all states for all loan amounts. Interest rates and program terms are subject to change without notice. If your down payment is less than 20 percent of the home's purchase price, mortgage insurance may apply. If subject property is located in a special flood hazard area, flood insurance may apply. Homeowners insurance and property taxes may be reserved in an escrow account and allocated each year. Taxes, insurance, and any other potential fees are not determined until an application is submitted and a property is identified. The monthly escrow items are 1/12 of the actual amount and do not include a cushion. Other fees may apply.