For Wednesday, February 1st, Plano, Dallas-Uptown, and Forney will be closed due to inclement weather. Midland and Odessa locations will will close at 3:00 p.m. Lubbock and South Plains area locations will close at 4:00 p.m. Please check city.bank and our social media pages for the latest updates on delays and closings.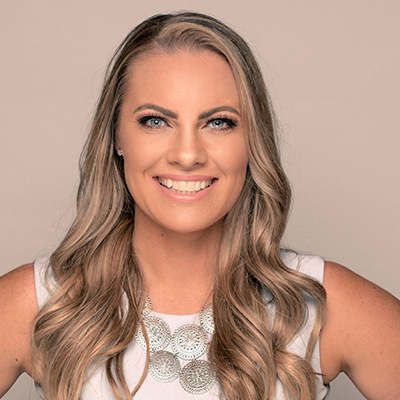 Lonell Chester
Mortgage Consultant
NMLS #1969331
Lonell has been with City Bank since their Fort Worth office opened in late 2020. Lonell works with a team that specializes in all types of mortgage products and are committed to providing innovative mortgage solutions in today's highly competitive market. Her team defines communication throughout the loan process as one of the most important elements in a successful loan transaction.
City Bank's Forth Worth team of experienced mortgage professionals are knowledgeable in all facets of the mortgage industry. They are committed to returning calls promptly, providing regular status updates, and available to a client as needed. Lonell prides herself in understanding the full needs of the client and seeking and recommending the best program suited for them. Honesty, integrity, and passion to help are Lonell's number one goals in helping a client finance their new home. Along with this, she works with the most respected and highly regarded professionals in the real estate industry including but not limited to real estate agents, title companies, and financial planners.
While Lonell is available for all mortgage solutions, she specializes in equine facilities under 60 acres. Lonell has been involved in the horse industry all her life which helps her find the best mortgage products for her client's specific needs. Lonell also works hard to find the best options for self-employed clients in the equine industry including horse trainers, breeders, and rodeo professionals.
Lonell was born and raised in Southern California, attended Northern Oklahoma College on a softball scholarship and then continued on to become a proud graduate of UNLV. She resides in Brock, TX where she enjoys spending time with her three kids, golfing, and team roping.
6500 West Freeway, Suite 500
Fort Worth, TX, 76116
Discover and prepare for your next step
The calculations provided by this calculator are based entirely on the information you enter, including any loan amount and/or interest rate. These calculations do not reflect the terms available for any City Bank Mortgage loan. The information cannot be used by City Bank Mortgage to determine a customer's eligibility for a specific product or service. All calculators are provided by a third-party and are not associated or controlled by City Bank Mortgage. City Bank Mortgage is not responsible for the content, results, or accuracy of the information. Calculations are for informational purposes only and not intended as an advertisement.

Loan approval is subject to credit and property approval and program guidelines. Other restrictions apply. Not all loan programs are available in all states for all loan amounts. Interest rates and program terms are subject to change without notice. If your down payment is less than 20 percent of the home's purchase price, mortgage insurance may apply. If subject property is located in a special flood hazard area, flood insurance may apply. Homeowners insurance and property taxes may be reserved in an escrow account and allocated each year. Taxes, insurance, and any other potential fees are not determined until an application is submitted and a property is identified. The monthly escrow items are 1/12 of the actual amount and do not include a cushion. Other fees may apply.