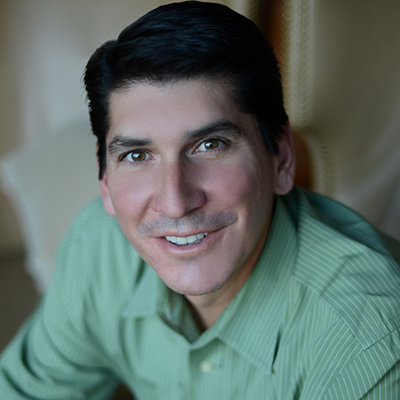 Ron Rosas
VP - Mortgage Consultant
NMLS #491179
Ron Rosas, a native Texan, has over 25 years of banking and financing experience. Ron has lived in Dallas since 1994, where he began his banking career following graduation from the University of Notre Dame. Moving from private banking to mortgage financing gave Ron the ability to be hands on in assisting his clients achieve their goals. 21 years later, Ron is still passionate about helping his clients. He has become a go-to source for his referral partners and clients for his vast knowledge and work ethic. Ron goes above and beyond for his clients, working to solve complex deals quickly and efficiently. Years of experience allow Ron to look at his clients' overall portfolio and goals and provide them with sound advice and individualized solutions.
Ron is active in his community and church. As a husband and father of four, Ron has spent years coaching a variety of sports and volunteering in his children's schools. Ron is a member of the Notre Dame Alumni and Monogram Association and the Notre Dame Club of Dallas. A former college athlete, Ron continues to enjoy his life long passion for tennis and now enjoys sharing that passion with his family.
12720 Hillcrest Rd, Suite 201
Dallas , Texas , 75230
Discover and prepare for your next step
The calculations provided by this calculator are based entirely on the information you enter, including any loan amount and/or interest rate. These calculations do not reflect the terms available for any City Bank Mortgage loan. The information cannot be used by City Bank Mortgage to determine a customer's eligibility for a specific product or service. All calculators are provided by a third-party and are not associated or controlled by City Bank Mortgage. City Bank Mortgage is not responsible for the content, results, or accuracy of the information. Calculations are for informational purposes only and not intended as an advertisement.

Loan approval is subject to credit and property approval and program guidelines. Other restrictions apply. Not all loan programs are available in all states for all loan amounts. Interest rates and program terms are subject to change without notice. If your down payment is less than 20 percent of the home's purchase price, mortgage insurance may apply. If subject property is located in a special flood hazard area, flood insurance may apply. Homeowners insurance and property taxes may be reserved in an escrow account and allocated each year. Taxes, insurance, and any other potential fees are not determined until an application is submitted and a property is identified. The monthly escrow items are 1/12 of the actual amount and do not include a cushion. Other fees may apply.