Take Advantage of Low Mortgage Rates Before They Go Up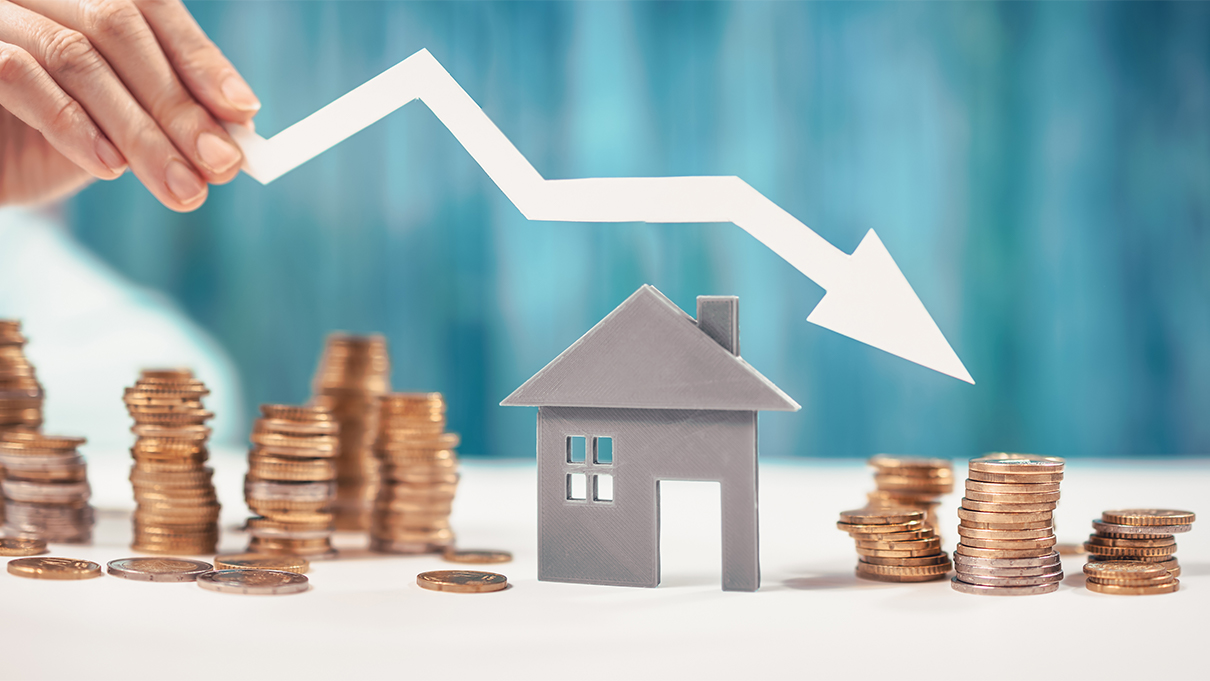 Feb 12, 2018
The days of exceptionally low interest rates are likely behind us. Mortgage interest rates have gone up, and industry experts agree that they'll continue to rise. The U.S.Federal Reserve anticipates several rate hikes by the end of 2018.
The average 30-year fixed rate mortgage has recently increased two basis points to 4.2%. The Federal Reserve elected to raise interest rates once again in December 2017 and has indicated that there could be more rate hikes on the way in 2018. Since the timing of interest rate hikes can be unpredictable at best, now is the time to lock in a mortgage at the most favorable rate before it's too late.
Why Buying Now Makes Sense
Interest rates will likely continue to rise, but there are several factors in play that put a sense of urgency on buying a home now. Let's assume that the interest rate on a 30-year fixed mortgage zooms up from todays rate as of 2/1/2018 of 4.375%* and to a proposed rate 5.250%* on a $250,000 mortgage. Your monthly principal and interest payments would increase by $125.68.
Higher Rates = Less Buying Power
As rates go up, the amount of home you can afford goes down. For every 1.00% increase in interest rates, your buying power decreases by about 10.00%.
Here it is broken down:


Think of what that buying power could translate to — a better neighborhood or school district, a starter home that requires little to no renovation, a larger space for your growing family? An increase in rates could cause you to lose out on those opportunities.
Borrow Now to Achieve Your Goals
Most people have a goal of home ownership, and homes continue to be affordable despite the gains in recent years. Whether you'd like to be a first-time homebuyer, want to trade up, unlock funds for a remodel, or would like to purchase that second home as a vacation spot, there is no better time than the present to make those goals a reality.
Timing can mean a great deal in real estate, and right now the time is right to take advantage of interest rates before they make another trip north. If you were waiting for late spring or summer to shop for a home or refinance your loan, you might want to move up your timetable for the sake of your wallet.
Different Loan Programs Depending on Your Needs
City Bank Mortgage understands that not everyone has the same goals and financial strengths. The good news is that there are many different mortgage programs available to meet a variety of needs. We feature a full line of mortgage products that includes fixed and variable rate mortgages, FHA, VA, and USDA mortgages, jumbo mortgages, construction loans, and loans that are available for refinancing. Get started with you free loan pre-qualification now, and come home to City Bank.
*The estimated interest rate may vary based on actual rates at the time of application and rate lock. The estimated interest rate and APR were based on rates quoted on 02/01/18, and both are subject to change. Estimated payment includes principal and interest based on a 5% down payment. The mortgage payment does not include taxes, insurance, and mortgage insurance estimates. The actual payment may vary based on rates available when you apply, along with other terms of your specific loan. This is not an offer for a mortgage loan. It is only to provide an example of potential terms available for illustrative purposes, and restrictions may apply. Please see one of our Mortgage Loan Officers to apply today. **Conventional - $250,000 purchase price, 5% down payment, using closing cost of $1,310 in APR (Annual Percentage Rate) and 720 credit score.
NMLS#439822