House Hunters: Finding the Best Digs for your Dollars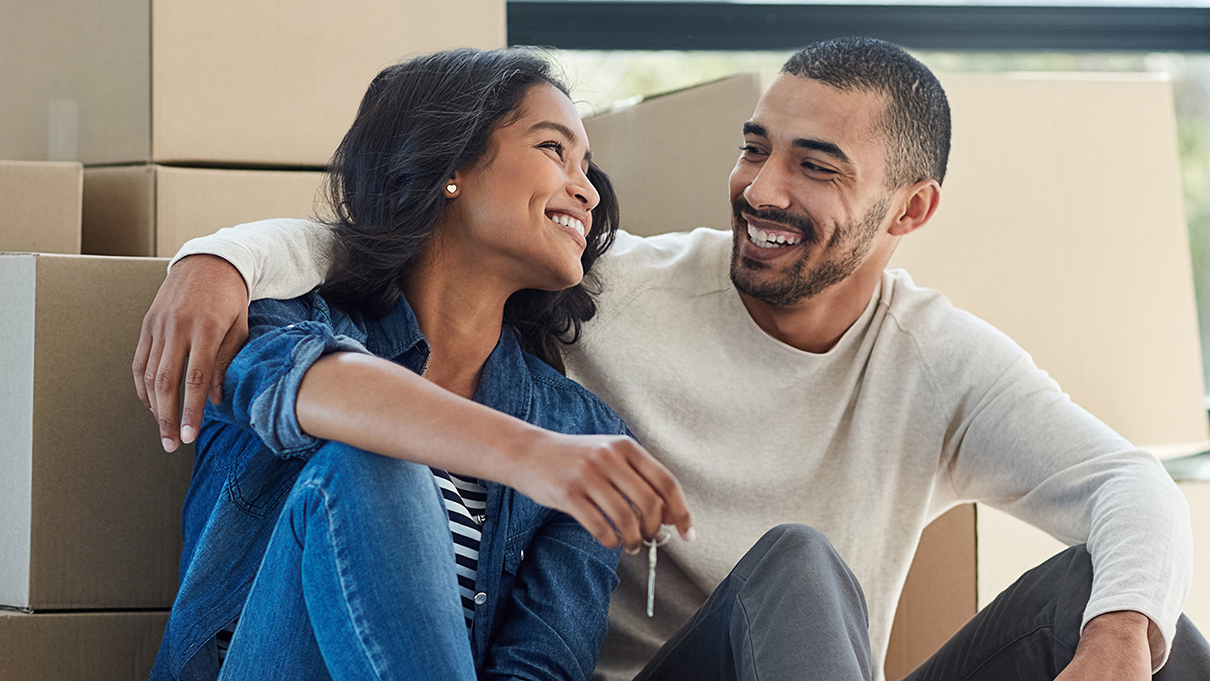 May 6, 2021
Do you want to buy a house?
There are many reasons you might. Maybe you're tired of paying rent every month without gaining any equity in the place you're living. Maybe you want to avoid the ever-present possibility of lease termination, landlord changes and rent spikes, or you want the privacy of no more shared facilities.
Perhaps you just want the freedom to paint the walls, build a fence or plant a garden without asking anyone else's permission.
Whatever the reason, homeownership is a valuable goal – one that pays off in more than just pride. After all, it enables you to build equity, earn tax breaks and save for retirement. So whether you're in the market for a new home or a first home, here's your step-by-step buyers guide.
Step 1: Decide Whether You're Ready to Buy A Home
Just because you want a new house doesn't mean you're necessarily well positioned to get one – and reaching that optimum position can take time. Almost no one can just shell out hundreds of thousands of dollars for a new house, so most people have to get a loan, called a mortgage*.
Lenders are happy to help, but they also need some reassurance that you're going to be able to repay that loan. So first, the lender will want to see proof of your work history, usually going back two years, to make sure you have a stable, reliable income source. This can be demonstrated with pay stubs and W-2s if you work for someone else, or tax returns and other documents if you're self-employed.
The lender will also calculate your debt-to-income ratio using the debts on your credit report (credit cards, other loans, etc.) to determine how much of your income already goes to paying off debt. This helps them determine how much more debt you could reasonably take on without defaulting on those loans. The ratio is calculated by dividing your monthly debt by your gross monthly income. If your debt already accounts for more than 50% of your income, you probably will not qualify for a mortgage.
Even if you qualify for a mortgage, you still need liquid assets (easily accessible funds, like cash, a cashier's check or money order) for your down payment and closing costs, and if you don't have that on hand, you'll need to save up. The larger your down payment is, the less you'll have to finance – and certain benefits come with that – but the size of your down payment will be based on your loan type and the amount you borrow. Closing costs are the fees you pay the lender and other third parties for creating your loan. The amount differs by loan type and where you live, but it's a good idea to plan for closing costs in the range of 3%-6% of the home's value.
Check your credit score. It's based on your payment history, your total debt, the length of your credit history, the types of credit you've used and how often you pursue new credit, and it makes a big difference in what loans and interest rates you qualify for.
While a lot of financial calculations go into the process, being ready to buy a house isn't just about money – it's also about you. Do you want to live in the same place for the next 30 years or more? Can you achieve your career goals in that place? Will it fit your family dynamic and any future family obligations, like raising children or caring for an elderly parent? While you certainly can sell your house and move, it's more complicated to buy another house while also selling your current one. It's a delicate matter of timing.
Step 2: Calculate How Much House You Can Afford
Let's say your finances are in order and you're well positioned to qualify for a mortgage. Now, you need to figure out exactly how large or small that mortgage loan can be.
Examine your debt-to-income ratio. How much money can you reasonably afford to spend each month on a mortgage? This can help you determine the price range of houses you should look in.
But hold on – just because a lender says they can give you $300,000 doesn't mean you should really borrow that much. Remember, your monthly mortgage payment should leave you enough from your monthly income to cover your other expenses: food, clothing, utilities, entertainment, etc. And your mortgage payment isn't the only home expense you'll have.
When you own a home, you're responsible for the costs of all repairs – unlike when you're renting – and you'll need to maintain homeowners insurance. You also need to factor in how high property taxes are in your desired areas, because those will be added into your monthly mortgage payments.
Step 3: Save For A Down Payment and Closing Costs
Investments and savings accounts are a great way to save up the money you'll need for the down payment and closing costs on your new home, as well as the costs of any changes or repairs you want to make and the hundreds or thousands you'll spend on moving expenses. But you also want to make sure those payments won't wipe out your savings. If they would, you should continue saving until you have emergency savings to cover all your expenses for three to six months.
However, you don't necessarily need to save 20% of your new home's cost for a down payment – that kind of money isn't realistic for many first-time homebuyers, and there are many programs available that do not require 20% down. But remember, the more you put down, the better your options are. A larger down payment usually means smaller monthly payments and a lower interest rate.
You should also prepare to pay 3%-6% of the home's value in closing costs – for a $200,000 house, that's $6,000-$12,000. Sometimes these costs can be negotiated during the purchase; for instance, the seller may agree to pay them. But you should plan ahead under the assumption that you'll pay them.
Step 4: Get Prequalified for A Mortgage
Once you're ready to begin looking at houses, you need to get prequalified for a mortgage. Your lender will give you a prequalification letter stating how much you're approved for based on your credit, assets and income. Show the letter to your real estate agent so they can help you find homes in your budget.
Step 5: Find the Right Real Estate Agent
When you step into a complicated, unfamiliar situation, wouldn't you feel better having a trained professional at your side, helping you along the way? That's what a real estate agent does – he or she is your representative in the purchase transaction, looking out for your best interests by finding homes that meet your criteria, getting you showings, helping you write offers and negotiating. They are also local market experts who can advise you how much to offer for a house.
While it's possible to buy a house without an agent, it's not recommended – especially for first-time homebuyers – because the process is complicated. An agent can help you navigate the market, submit a legally sound offer and avoid overpaying. And usually, working with a real estate agent is free for the buyer, because the seller pays the commission for both the buyer's and seller's agents.
To find the right real estate agent for you, start with recommendations from friends and family members in the area. They'll give you honest opinions about people they've worked with.
Step 6: Begin House Hunting
There are a lot of variables to consider in a house, so think about what matters to you. It's a good idea to make a list of your priorities. How important is it to stick to your target price? How much square footage do you want, and how much do you need? How about the number of bedrooms or bathrooms? Do you need access to public transportation? If you have children, or plan to, you may want to consider school options – what schools are nearby and how are they ranked?
Rank your priorities and show the list to your real estate agent so they know what's most important to you and can show you homes that best fit your criteria. Then look at plenty of options to figure out what you do and don't like.
Check out the neighborhoods. Are other houses well maintained? How much traffic is there? Is there sufficient parking? During your showings, get hands-on: run the shower to test the pressure and how long the water takes to get hot; flip switches to test out the electrical system; open and close windows and doors.
Remember, some things you don't like can be fixed – the paint color or carpet are easy and fairly inexpensive to change. If you're on a tight budget, you might opt for houses that need a little TLC to save money on the purchase price. Then save up for renovations later, or do them yourself, if they're within your skill level.
Step 7: Make an Offer On A House
When you've found the right house, it's time to make an offer – that means submitting a written offer letter that includes details about you, the price you're willing to pay and a deadline for the seller to respond to the offer. Your agent will almost always write the offer on your behalf (unless you choose to do it yourself) and then your agent will contact the seller's agent to submit the offer.
Most offers also come with an earnest money deposit that shows the seller you're making a serious offer and want to purchase the house. Your offer should contain contingencies about what happens to that earnest money in case the deal doesn't go through.
The seller can accept the offer as is, reject it or give a counteroffer. If the seller accepts your offer and the deal goes through, the earnest money goes toward your down payment. If the seller accepts but the buyer later backs out, the seller keeps the deposit for their trouble; however if the deal later falls through because of a failed inspection or other contingencies in the contract, the buyer gets it back.
If the seller rejects the offer, the buyer can decide to submit a new offer or move on to a different property. If the seller counteroffers – returns an offer with a different purchase price or terms of sale – the buyer can either accept that counteroffer or make a counteroffer of their own. Negotiations can go on for some time.
If you can't reach an agreement you're happy with, don't be afraid to walk away, but once you and the seller agree, it's time to start finalizing the sale.
Step 8: Get A Home Inspection
You should get the property inspected before buying any house. It's generally not required within the terms of your loan, but in the same way you wouldn't buy a car without a test drive to make sure everything works properly, you shouldn't buy a house without having it inspected to make sure there are no major problems. That's what the inspector does: check the electrical systems, roof, appliances, etc., and then give you a list of the problems they found.
Step 9: Get A Home Appraisal
You'll also want to get your prospective new home appraised. An appraisal gives the current value of the property you want to buy, so it's a requirement for a mortgage (because lenders can't loan you more money than the property is worth). That said, if the appraised value comes in under your purchase price, you may have trouble getting financing for it.
Step 10: Ask For Repairs Or Credits
If your inspection reveals major issues that could be a health hazard, you should ask the seller to remedy the situation, either by discounting the purchase price, covering some of the closing costs or correcting the problems before you close.
If your appraisal is under the purchase price, you should attempt to renegotiate that price.
Your agent should submit your request to the seller's agent, and the seller can either accept your request or reject it. If they reject it, you must decide how to proceed – but it's probably a good idea to move on, because any major repairs still remaining when you close become your responsibility to fix.
Step 11: Do A Final Walkthrough
Before you close, do a final walkthrough to make sure all needed repairs were completed, the property has been cleared out for you and everything is working properly. Keep an eye out for any pests.
If everything looks good, you're ready to close.
Step 12: Close On Your New Home
Your lender must give you a Closing Disclosure at least three days before closing, specifying what you'll need to pay at closing and summarizing your loan details.
For your closing meeting, bring your identification, a copy of your Closing Disclosure and proof of funds for your closing costs – probably a cashier's check, but your agent will specify that. You'll sign a settlement statement, listing all costs related to the sale; pay your down payment and closing costs; sign the mortgage note, promising to repay the loan; and sign the mortgage or deed of trust.
When closing is finished, you're a homeowner. Welcome home!
Remember to continue all those good money-saving habits you adopted, because there will be unexpected expenses and you'll need to perform regular maintenance to keep your home in tip-top shape. But most of all, remember to enjoy your new house. You've earned it!
If you're ready to buy or are just looking for more information on home loan and mortgage programs, talk to one of our expert Mortgage Consultants by calling us at 800-687-2265.
*This is not a commitment to lend. Some restrictions apply.