Community Rewards Spotlight: Dusty Puddles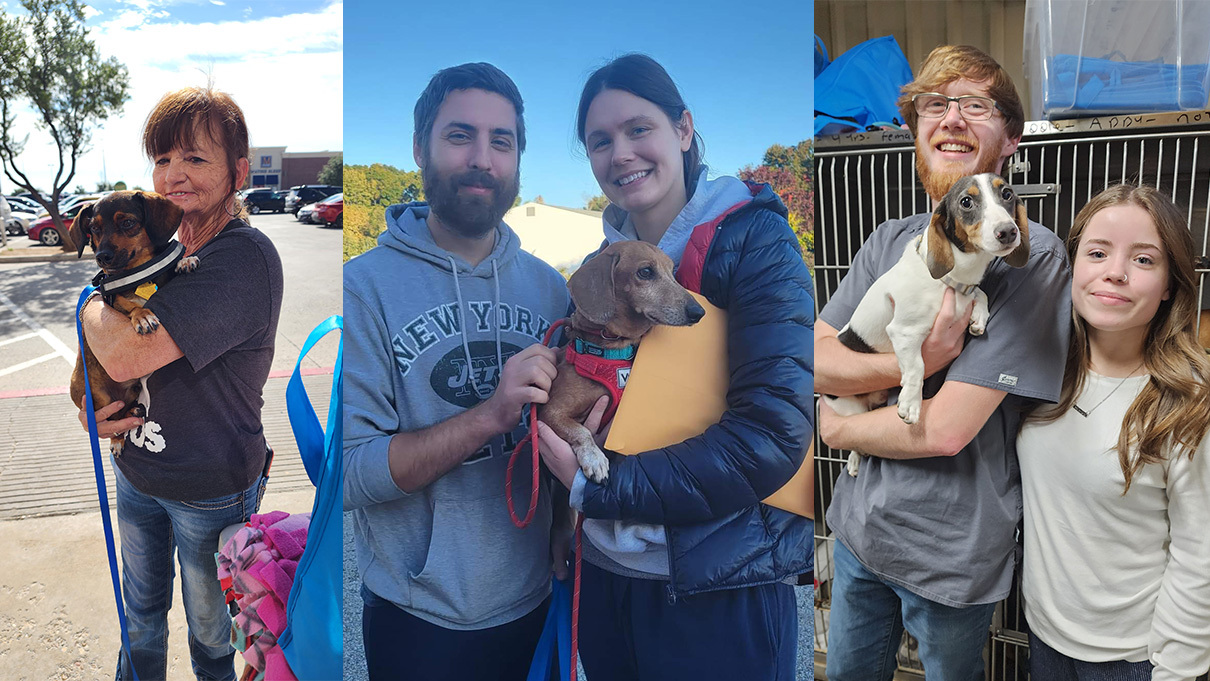 Nov 3, 2022
In 2005, Cheryl Drewry and her husband moved to Lubbock with the idea of buying land and starting a dog rescue. They had been in animal fostering for a while but were ready to expand their reach. Together they started Dusty Puddles, a breed specific dog rescue with the mission to "save as many dachshunds as humanly possible".
The first year they participated in Community Rewards they won, and that was a turning point for their brand-new organization. "That first year, when we won, we finally saw the light at the end of the tunnel," Cheryl said. "That money gave us the chance to pay off bills and make ends meet for the year. Community Rewards made a huge difference for us in continuing our work and we are so thankful."
City Bank's Community Rewards program runs from November through the beginning of December. There are six nonprofit categories and first through fifth place prize money is awarded for each category. Winners are determined by the number of votes from the community they receive. The categories are: Basic Human Needs, Health & Wellness, Youth Development & Advocacy, Education & Youth Services, Community Contribution & Leadership and Animal Welfare & Environment. After the community votes are counted, the winners from each category are notified mid-December.
"The end of the year is always busy for us," Cheryl said. "The college students go home for an extended period. Some can't take their dogs with them, and they end up dumping them. This gives us an influx of dogs to take in. Animal rescues tend to go to the wayside around the end of the year, because people are busy with the holidays and all. The money we have gotten from Community Rewards seems to come at the perfect time. This program is so good for us."
Cheryl says that Dusty Puddles spends up to a few thousand dollars each week on vet bills and Community Rewards helps with some of that cost, no matter the amount they win. They have also used the Rewards to purchase extra supplies they don't always have the funds to buy, and more dog food when they have an influx of dogs and not enough food donations.
"We have been so blessed by the support from everyone who votes for us. It makes a difference when we are able to buy extra supplies or not have to worry as much about vet bills and food. It really does mean so much to us."
Cheryl said a huge benefit of participating in Community Rewards is the ability to share your work and passion with a large audience, and she encourages everyone to sign up after personally seeing the benefits year after year. "Whether you win or not, Community Rewards gets your name out there. It helps tell people what you do and gets your foot in the door for donations and volunteers. I have a lot of people tell me they had no idea there was a dachshund specific rescue in Lubbock until they heard about us through Community Rewards. This truly does help."