Community Rewards Spotlight: Early Learning Centers of Lubbock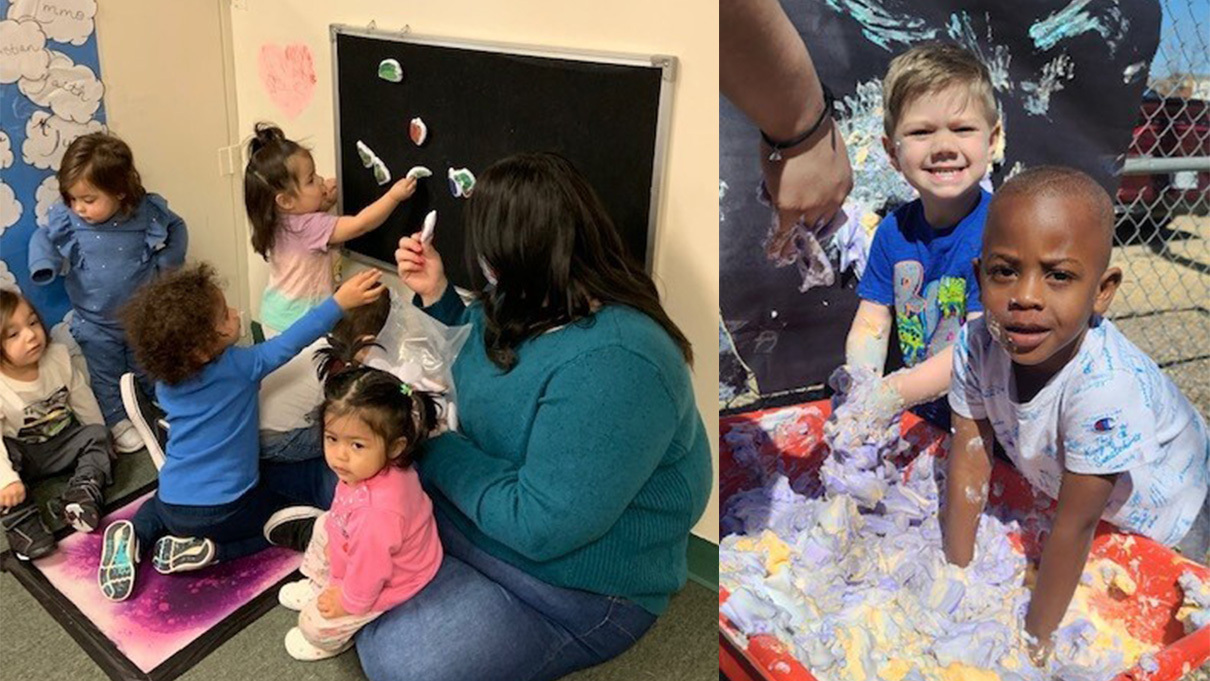 Nov 17, 2022
In 1943, the first of the Early Learning Centers began operation. The mission of the first Early Learning Center was to provide quality, affordable childcare for low-income families whose mothers were working in the war effort. The organization continued to grow with support from the community and donors over the years who recognized the growing need for safe, affordable childcare. Today, the Early Learning Centers of Lubbock, Inc. (ELC) has five locations across North and East Lubbock.
"We provide childcare full-time and part-time based on the needs of each family," Executive Director Lena Scaff said. "Our families are the working poor who traditionally do not qualify for state assistance with childcare but cannot afford to pay at for profit childcare facilities. Fees are based on a sliding fee scale. The average weekly cost of childcare is more than $175 per week, but the ELC is able to enroll most families for as little as $95 per week."
Early Learning Centers has been a longtime participant in City Bank's Community Rewards Program. Community Rewards allows the public to vote hourly for their favorite nonprofits throughout November and into December. The nonprofits are broken up into the following six categories: Animal Welfare & Environment, Basic Human Needs, Community Contribution & Leadership, Education & Youth Services, Health & Wellness and Youth Development & Advocacy. The top five winners of each category win monetary prizes. Early Learning Centers won for the first time in 2008, and Lena said the funds they've received since then have helped them continue to provide affordable care for families.
"With the Community Rewards money we have been able to maintain our low cost to parents. We provide breakfast, lunch, afternoon snack, baby bottles, baby formula and baby food at no extra cost to the parents," Lena said. "Community Rewards has also given us great publicity. Letting the community vote shows us we are making a difference, but it also gives us the opportunity to tell the community about the services we provide."
Lena said the decision to start participating in Community Rewards and continue participating was an easy one to make because the ELC likes competing in games and they found getting people to vote for them was fun. In addition to having fun and winning money along the way, Lena said the ELC has seen other benefits from Community Rewards.
"Participating in Community Rewards helps you become more familiar with other organizations in your community. You may find an organization you can collaborate with. It has also helped us demonstrate that we are here to help our community and having the support of the community through their votes has been awesome. Plus, you never know what you could win!"